Counting Ourselves 2022 survey was launched at Parliament on 1 September – just 15 days' ago. In the first week the survey was live, more than 5 times as many people filled it out compared to our initial Counting Ourselves survey in 2018.
We now have 969 completed surveys – from all parts of Aotearoa! That's an amazing start as we aim to get responses from as many trans and non-binary people in Aotearoa, as possible, who are aged 14 or older.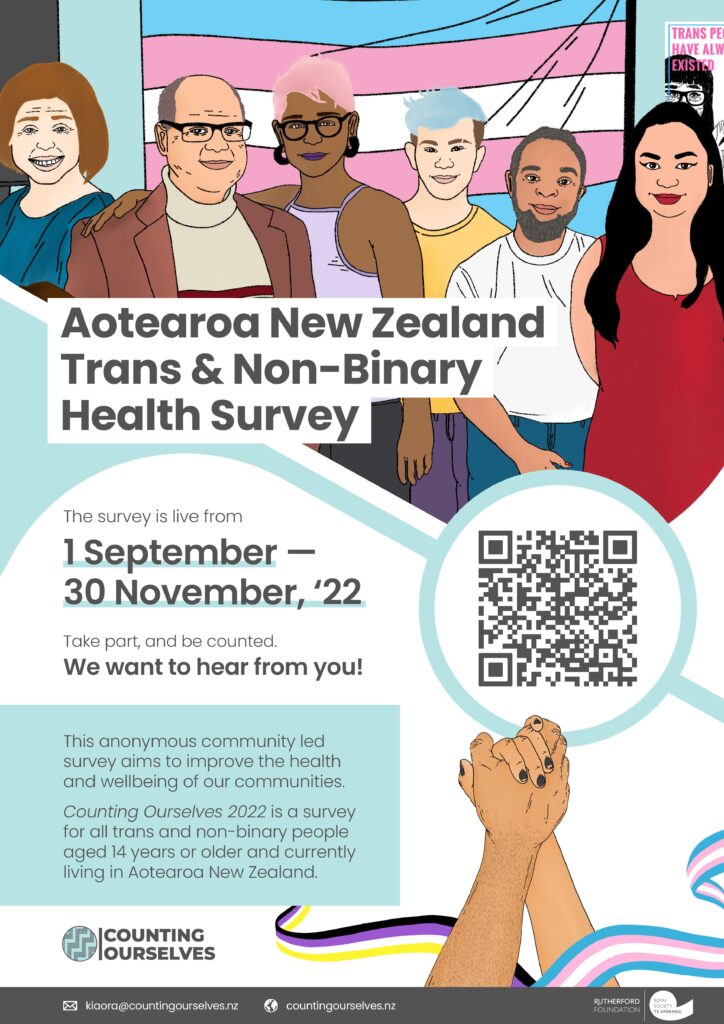 The Parliament launch was organised as a community celebration, honouring the power of research led by and for trans and non-binary people. Parliament's West Foyer was adorned with copies of our survey poster and packed full with trans and non-binary people, joined by health professionals, government officials and MPs who came to show their support. Over 60 more people watched live via Zoom from all over Aotearoa.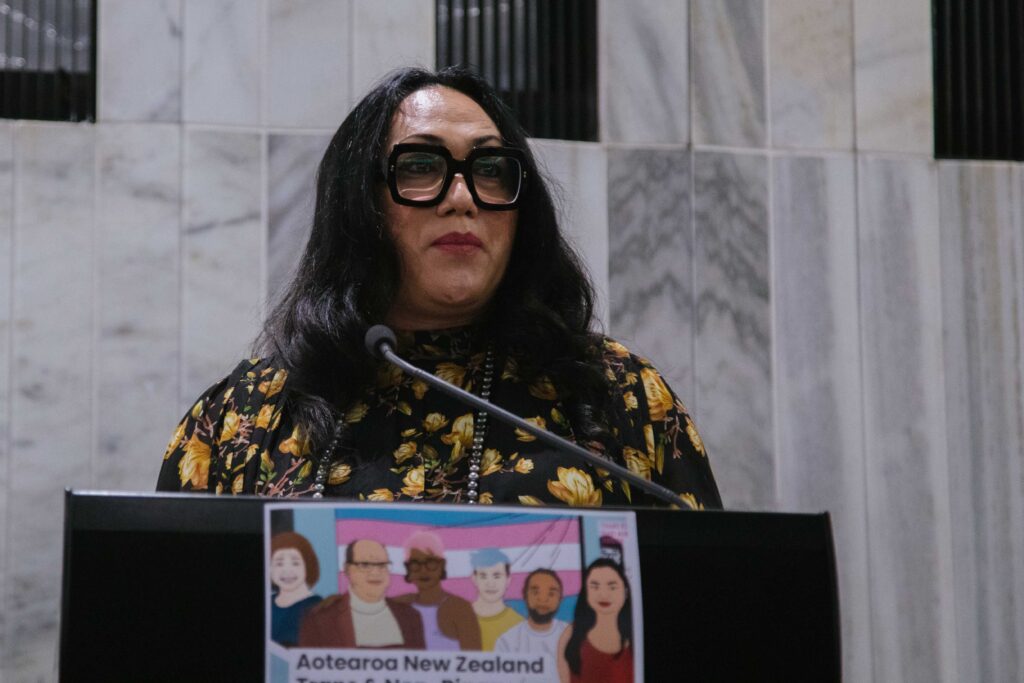 We were welcomed by our Associate Investigator, Dr Elizabeth Kerekere MP, and heard from Dr Jaimie Veale, Jack Byrne and Phylesha Brown-Acton from Counting Ourselves and Adeline Greig from Gender Minorities Aotearoa. Associate Minister of Health, Dr Ayesha Verall, spoke in response acknowledging the importance of the survey, before we closed with support from a waiata from Tīwhanawhana.
All speakers emphasised the importance of reaching trans and non-binary people in all parts of Aotearoa from many different communities. Phylesha led us in a chant to learn the Counting Ourselves website address (www.countingourselves.nz), where the link to the survey can be found.
The Wellington launch seems to have really created a momentum there – with the capital city beating Auckland / Tāmaki Makaurau into first place for the most surveys completed, so far. The Counting Ourselves team wants to support our communities in smaller areas to promote the survey including, where there is interest, by coming to a survey party hosted by local groups. Please reach out if you want to work with us on a community event.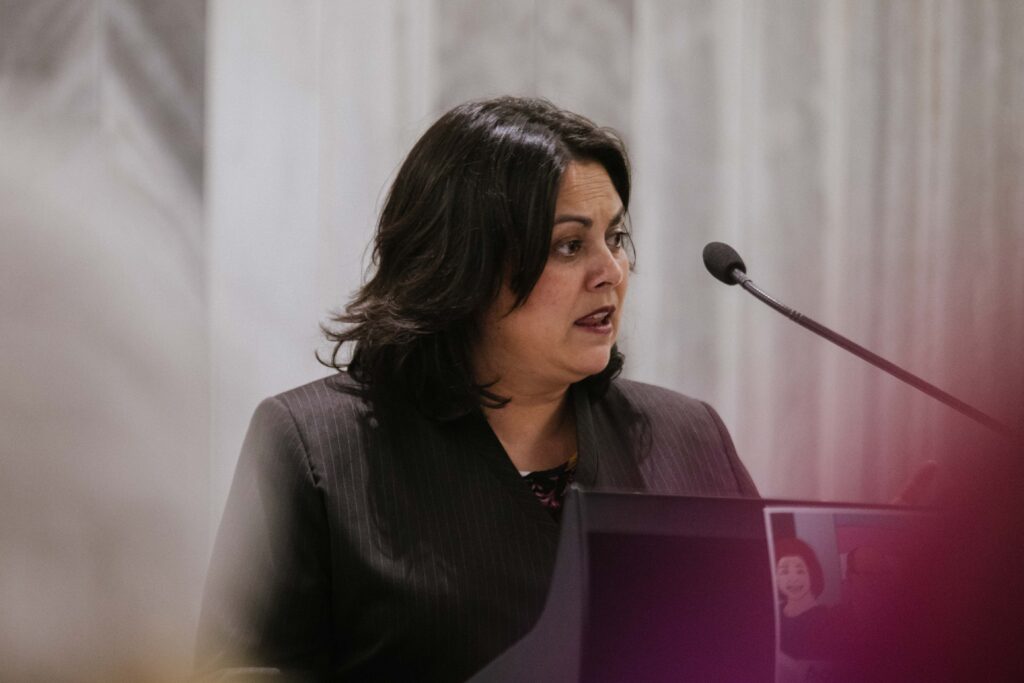 We are hugely grateful to everyone who has helped promote the survey since the launch, by telling others in person, via soial media, or by putting up copies of our posters and flyers. These can be downloaded from the FAQ page of our website or contact us if you would like to be sent copies.
The survey includes questions that celebrate who we are as trans and non-binary people and the ways we support each other. Filling out some other parts of the survey can be hard, because we also have questions about the difficult issues that many trans and non-binary people face. If you want support, you can find details for many great community organisations on the Support page of our website.
When people are filling out the survey, you can skip any survey questions or take a break and come back to answer more questions later. It's good to see that people are doing that. We know that another 900+ trans and non-binary people are part-way through the survey! Remember to go back in and finish it before the survey closes in November. For some people, this weekend might be a good time to go back in to complete a few more questions.
Thank you to everyone who is helping to spread the word about the survey, is filling it out, or supporting others to complete it. Together we are creating the evidence we need to push for change.