The Counting Ourselves survey would not be possible without the support of our communities. Our website includes links to some key Community Resources.
We have also relied heavily on other community organisations, academics, health professionals, parents of trans and non-binary children, and government officials who made comments on our draft survey questionnaire and peer reviewed our draft report. Thank you all for that feedback, it has made this research stronger. We hope you will all continue to work with us so that together we can improve trans and non-binary people's health and wellbeing.
The following organisations have already committed to work with us to help promote the survey and its results.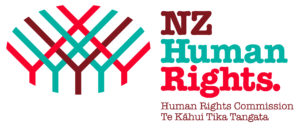 If your organisation would also like to support this  work, please contact Jaimie Veale and Jack Byrne.
This project has been funded by the Health Research Council, the Rule Foundation, and the University of Waikato. 



There is a lot more analysis the research team could do of the data we have collected, if we had ongoing funding. We want to produce articles, fact-sheets and further reports so that the research findings are applied in practice and improve trans and non-binary people's health and wellbeing. The research team will also be seeking funding to conduct further research, including a follow-up survey to measure progress over time.  Please contact us if you have funding suggestions or would like to discuss how you could support this research project.
The Project Team
Community Advisory Group
Social Media Team
Informed by Kaupapa Māori Research
Supporting Organisations